Hey, people! I know it has been a while but now I am back! I have to apologise for the lack of writing. I sort of fell off for a bit but now I am back and trying to get a rhythm and routine back again. I have gotten to learn a lot about myself from this little vacation from writing. Especially, the main reasons for my lack of it. I would like to share with you some of my personal reasons for my procrastination and some of the practical solutions
Reasons why writing has alway been so hard for me?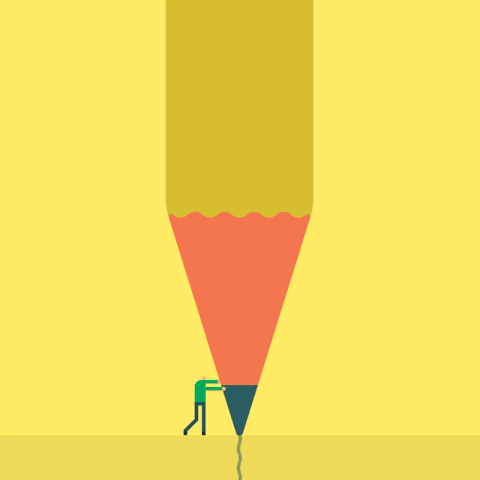 My written English is poor
I have always struggled with my grammar and punctuations. Even, though I am a native speaker, the written rules are a little different for me. I always excelled in creative writing but failed in the grammar rules department. That to this day plagues me and has become my main excuse for not pursuing writing as much as I should. Also, I am trying to widen my vocabulary by reading thesaurus often. Reading, in general, is a good source too. Apologies in advance if you see any grammar mistakes and misspelling in this blog. I am only human.
Solutions: Nowadays there are plenty of software to help spell check and correct grammar. I use Grammarly like my life depended on it. But I am trying to be less dependent on spellcheck software. This means a lot more time dedicated to mastering my craft and restudying the basics. That is a constant process and should be a lifetime goal. Not an overnight solution. Do not feel rushed about it or shame. You are not alone or the only one. Never stopped a writer writing before.
Social media
In the day and age of great technological advancements, it is inevitable that there will be no shortage of noise to distract you. My personal choice of poison…social media! Facebook, twitter, Instagram being my worst crime.
Solution: There are apps and software that can be timed to lock you out of things such as the internet for a set period of time. Making your laptop nothing more than an expensive typewriter and allowing you to write without the distractions of going online. Head down and get to punching those words out. Just google it.
Lack of ideas or uninspiring topics that I am not passionate about
I have realised there is nothing worse for me than writing about something that I have completely no interest in. The thought makes my very soul want to die. No wonder I find it hard to get up and face the computer screen when asked to write a 500 wordcount on the reason for the financial banking crisis.
Solution: Find things that you really love and write about them. Then the passion is natural and you will have no shorted of ideas to write about. No matter how niche you topic is. I like to add a little opera and theatre music in the background for added Shakespeare effect.
Overthinking and the fear of criticism
The fear of criticism for me, can not be underestimated. Enough of reason to shy away from the topic and hide my talents from the world for 20 years. The thought of what would happen if I actually was good and what people would think of me, let alone my writing, makes me feel a little unsettled at best. Writing is the most personal and intimate way of letting someone see into your soul. And I feel that sometimes I am inviting people to see the darkness inside me.
Solution: I have is not got an answer for that one yet other than whatever will be…will be. It is never as bad as we make it out to be in our heads. Something my therapist would say to me in regards to overthinking. To be honest she was right. Nothing to fear but fear itself usually. That crippling fear that renders you paralysed even to truly live out your life. To be honest, somewhere down the line I had gotten sick and tired of that feeling. Made a decision to battle this crusade to the very end. I rather openly be unapologetically me than anything less. We owe to ourselves to aspire to be more.
SEO and lack of technical know how
The problem with working in marketing is that it can suck the life out of creativity and genuine passion for something. Ticking off an SEO checklist for every instead of just writing can quite frankly, dishearten me sometimes.
Solution: I do not care anymore. When it comes to writing sometimes you just need to write first and think later. Worry about the technical stuff after. Life is hard enough without the added pressure of trying to figure out how to crack the google algorithm for every post or content you want to write and post online.
Life in general
I find it very hard in general to organise my life. Just got my first calendar in 2017. Things such as work, exercise and sleep are the things that I am still trying to get right now. Because simply the harsh truth is, writing is not a priority in my life right now so there will always be excuses I can use to postpone my writing.
Solution: Planning and scheduling are everything. More importantly, sticking to it! That is the key for me. Have an idea of what you want to write on that day or a template to follow so you don't have to stress yourself out. Make your life simple with the prep work. But don't get too focused on prep to the point that you don't get the actual work done. Prep should be quick so give yourself a deadline. I can not stress enough the importance of starting the day right, getting the ball rolling and feeling motivated to follow through with the rest of my plans. Having a routine that gets you ready to face the day and has you really appreciating work life balance. After all, all work and no play make jack a dull boy. And we don't want that.
So, to avoid becoming jack the dull boy click here to read tips and advice on how to party hard and enjoy your life!